Welcome to the fast and easy way to rent a musical instrument !
With a quality instrument and motivation, your student will have the best opportunity to succeed and continue enriching their lives with all the benefits that making music has to offer.
Atlas Music provides the name-brand instruments your child's teachers prefer at great prices! Customer service is always our top priority. Atlas Music is your locally owned and operated, #1 source for musical instruments and supplies.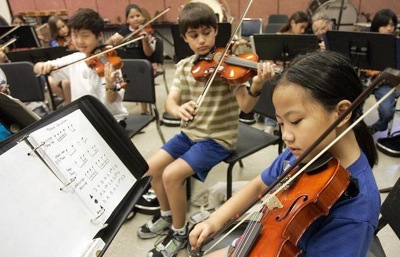 100% of band instrument rental fees are applied to purchase
No Limit on the number of monthly payments that will be applied toward the final cost of the instrument
You will have a specific number of monthly installments for ownership
Unlike other plans, our guaranteed price for ownership will never increase from the date of the original rental agreement
Maintenance & repair coverage with no additional repair costs
Shop from home online or by phone at your convenience
Weekly visits to your school providing free pick-ups and deliveries
No lock-in. You may purchase or return the instrument at any time
No interest or finance charges
Supplying instruments and accessories since 1989 & repairs since 1974
Let's reserve your instrument!